New lines available at Tesco including a bolstered Free-From range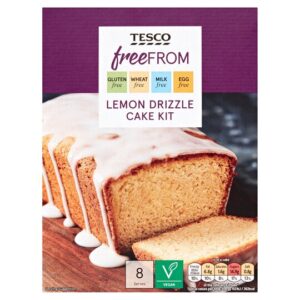 Tesco are looking to bring 30 new products into its free from range following a surge in demand for dairy and lactose-free alternatives. 22% of 18-34 year olds are believed to now follow a dairy-free diet, with 1 in 5 going gluten free entirely. Tesco are big believers in innovation, with one of their key strategic drivers reflecting this over recent years. If there is a market to exploit, you can bet your mind that Tesco will be looking to explore its possibilities. 
Some of these new items include:
Free From Cinnamon and Raisin Bagels

Free From Mature Cheddar Cheese Twists

Tesco Free From Chow Mein Stir Fry Sauce

Tesco Free From Breadcrumbs

Tesco Free From Lemon Drizzle Cake Kit
and many more.
Tesco Rum Ice Lollies, the perfect treat for the Bank Holiday weekend
Tesco have released a tasty new recipe just in time for what we hope will be a sunny May Bank Holiday next weekend. With COVID restrictions having eased once again, these could be a garden party favourite well worth a try!
Serves 6
5 mins to prepare, 5 mins to cook, plus overnight freezing
116 calories / serving
Ingredients
400ml ginger beer
100ml sugar syrup
2 limes, 1 juiced and 1 finely sliced
50ml dark rum