This Summer, there will be a huge emphasis on returning to normal life where possible, returning to life outdoors,  and spending time with family and friends. After a year of social restrictions, we may have allowed our wardrobes to become slightly outdated and events without loved ones to be well overdue. But don't worry Marks and Spencer can help you to cover all the bases. From stylish summer clothing ranges to barbecue essentials and meals to feed the family and more.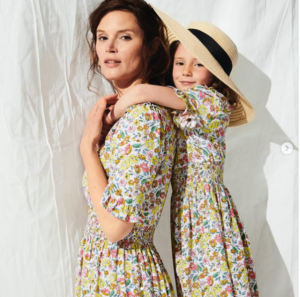 The new M&S X Ghost collection allows you to find the perfect summer dress but share it with your little ones. There's something for all ages in the range of stunning women's and kids' dresses, so it shouldn't be an issue how old they are. M&S has teamed up with iconic British brand Ghost London to create a limited-edition collection, all exclusive to M&S The release has seen a huge amount of popularity already on social media, with many mums eager to get out and see what the collection has to offer. We do warn you though, you'll probably want them all and we're not even joking!
Men, we all love to dress up and it's important to remember that we can still dress up nice, while we dress down for the hot weather. M&S's summer menswear range boasts a wide range of styles from plain t-shirts in all the ideal summer colours, to smart buttoned shirts that will help keep you feeling breezy on the days where you need that extra bit of cooling. Meanwhile, their shorts collection features formal designs alongside casual looks and hardworking sports gear, and with an action-packed summer of sports ahead and the weather making us desperate to be out as much as possible, you'll need to keep up with the demands of covering all occasions! They have all colours and styles covered for great prices!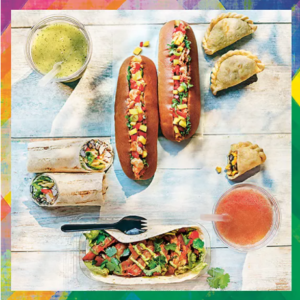 This summer we'll be desperate to fire up the barbecue, pull out the party food and look for lighter dishes that require less time spent in the kitchen and more around the garden table. From finger foods to meal deals, M&S will be sure to have an incredible variety on offer to make sure that you can pay the hostess with the mostess. That's why these recipes will allow you to eat while on the go, so you can spend your time making the most of summer and your time off! From sandwiches to smoothies, Mexican to Italian, you'll find it easy to serve up a great variety for every day of the week.