January is all about the health kicks. Whether you trying to eat healthier or do better for the environment Tesco has plenty of recipes for you to try! Shop all the ingredients you need in our Tesco store. 
Sweet potato and sweetcorn pancakes recipe
Make brunch extra special brunch with these fluffy veg-packed pancakes topped with a spicy jalapeño sauce, creamy avo and tangy feta. The pancake batter is all about ratios, so you can measure out the ingredients using the sweetcorn tin – how handy!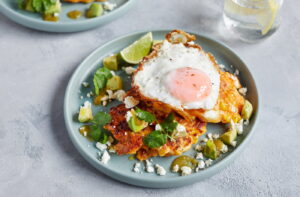 Your favourite pasta dish just got a vegan makeover. avourite creamy pasta with this plant-based carbonara recipe. Using clever flavour pairings of savoury shiitake mushrooms and soy sauce to create 'shroom bacon with silky smooth miso and dairy-free sauce.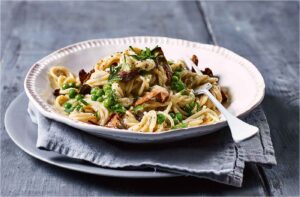 'No chicken' noodle soup recipe
There's nothing better than a delicious chicken noodle soup when you're feeling ill or it's cold outrside. Now you can enjoy a vegan version. This nourishing noodle soup is ideal for batch-cooking – why not make double and freeze half for those busy evenings when you're craving comfort food?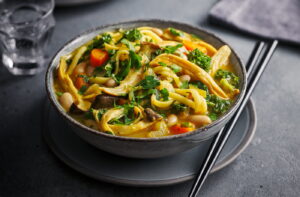 The classic carrot cake has had a plant-based makeover. The caked features toasted spices and coriander! This totally transforms the flavour.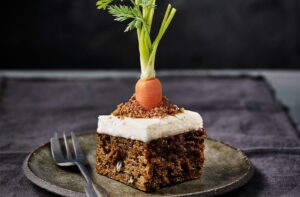 Mushroom and gnocchi bake recipe
Elevate your store-bought gnocchi with this tasty and easy recipe, finished with pesto bombs!