Dry January is over so what better time to share our favourite cocktail recipes from Tesco!
These delicious drinks are also a great way to start getting into the summer spirit. 
First up is the Apple Moscow Mule. They've given the classic Moscow mule a fresh and fruity twist in this Apple Moscow Mule recipe. It's a great transitional cocktail for Spring.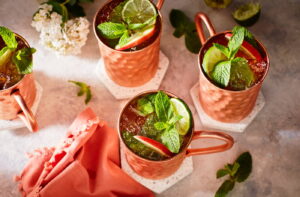 If you're dreaming of summer holidays this Caribbean Sunrise is for you! 
The prettiest and most refreshing of Caribbean vodka cocktails. The layers of orange-pink grenadine, and golden yellow of the pineapple will transport you to a tropical paradise.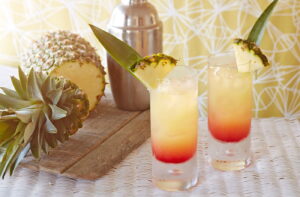 If you're the more adventurous type. This Rhubarb sour will be right up your street. 
Impress your other half – or have fun with friends – and enjoy this blushing pink cocktail. A twist on a classic Amaretto Sour, this rose-coloured drink pairs pink gin with a simple homemade rhubarb syrup, a touch of lime, and an egg white froth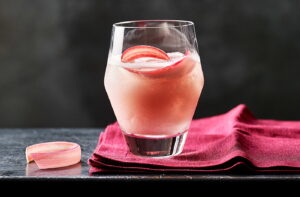 You'll want to bring this Fiery rum punch for all your celebrations this year. 
With a taste of Caribbean sunshine, whatever the weather, by mixing up this simple rum and ginger beer cocktail. Make in a big jug to serve.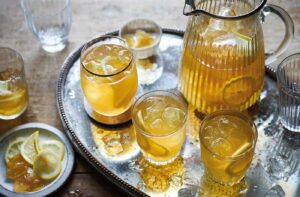 For those continuing on with Dry January, this nonalcoholic Rosemary and Citrus spritz is the perfect replacement for cocktails. This herbal twist on a homemade lemonade is a sophisticated soft drink to serve all summer. Fragrant rosemary combines with fresh oranges and lemons for a refreshing non-alcoholic spritz.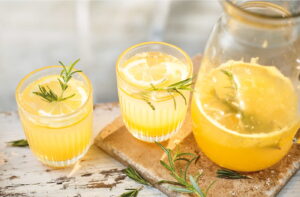 bedrinkaware.co.uk