It's never been easier to make your beauty routine more eco-friendly. Check out these quick sustainable swaps you can make with products from Boots below!
1)Garnier Ultimate Blends Honey Treasures Strengthening Shampoo Bar for Damaged Hair
Join the shampoo revolution and try Garnier Ultimate Blends Honey Treasures Strengthening Shampoo Bar for damaged hair. Their Shampoo Bar is blended with sustainably sourced ingredients, including Honey & Beeswax, to nourish and protect hair. The 97% biodegradable formula leaves hair nourished and protected from damage! Even better it comes in recyclable cardboard packaging!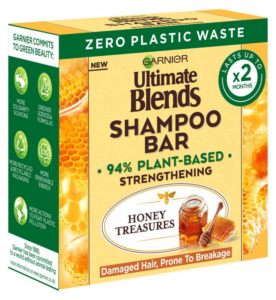 2) Bambaw Reusable Make-Up Remover Pads
Conventional cotton pads are a disaster for the environment. Cotton requires a massive amount of fertilisers, pesticides and water. Therefore, it should not be used for single-use products. Reduce your daily waste by switching to reusable makeup pads remover. Swap for the Bambaw pads and reduce your daily waste instantly!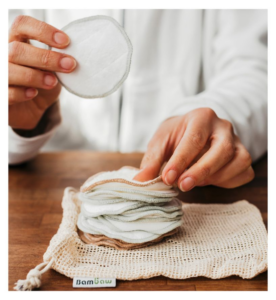 3) Boots Biodegradable Micellar Cleansing Wipes
We've lovingly formulated Boots Biodegradable Micellar Cleansing Wipes, with no added colour or fragrance. These wipes are Biodegradable, Plastic Free and Chlorine Free. They also feature aloe vera to help soothe the skin.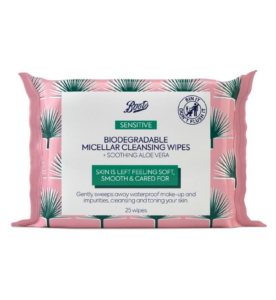 4) Chilly's Reuse Food Pot Pastle Pink 500ml
Chilly's Food Pots make for more sustainable, money-saving and tastier meals on the go. This pot will keep your food hot or cold for up to 6 hours perfect for soups, salads, fruit or hot porridge. Just prepare your favourite meals as you would at home and your Chilly's Food Pot will maintain the temperature until you're ready to enjoy it.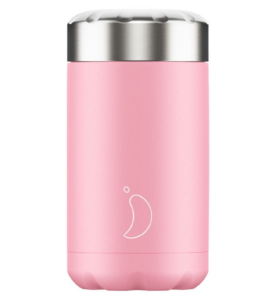 5) NIVEA MagicBAR Radiance Vegan Face Cleansing Ba
Introducing the new era of skincare: the NIVEA Face Cleansing MagicBAR is an eco face wash bar. The NIVEA MagicBAR Radiance Face Cleansing Bar with Rose Extract and Vitamin E is a natural pore cleanser that is plastic-free, certified natural and 99% natural origin. The exfoliating bar formula is soap-free and optimised to your skin's pH level so that it gently cleanses your skin, leaving it soft to touch and providing a natural glow.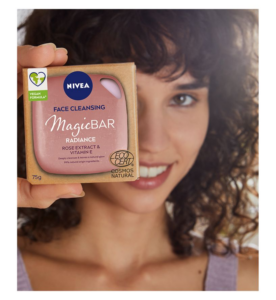 For my sustainable beauty inspiration head to Boots website, or ask a member of staff in our store.