Looking for the perfect meal to get your Jubilee party started? You need to check out these 4 quintessentially British recipes that will wow your guests!
1.First up is the show-stopping Giant Fondant Fancy. This bright and fun sweet treat gets the jumbo treatment and serves 18 easily. Perfect for your next street party!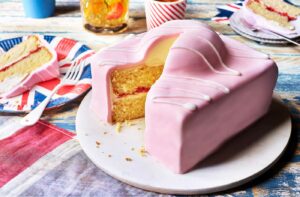 2.  Next, these Pulled pork scones are the ultimate crowd-pleasers. This British take on pulled pork sliders serves 10 and are sure to impress the meat-lovers with their delicious rich flavour.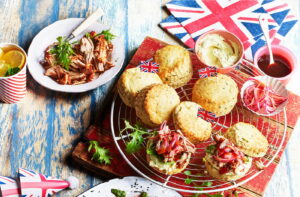 3.  Enjoy this tasty twist on iconic scotch eggs. This simple recipe brings together a sweet hint of apple and deep flavours of black pudding for a wonderfully comforting taste.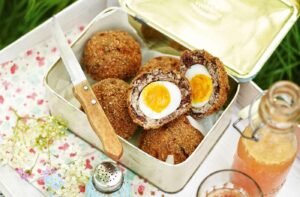 4. Celebrate the Jubilee in style with a  Very Berry Pimms cocktail. Refresh your palate with a fantastically fruity summer drink made with sweet strawberries and fresh mint.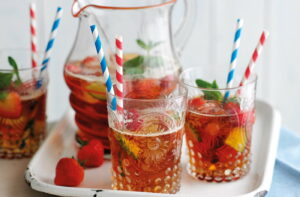 Shop the ingredients in Tescos before the big day.