Here are some of our favourite BBQ options on offer at M&S this summer!
3 for £10 on your barbecue favourites
M&S's amazing-value barbecue deal is back by popular demand! For only £10, pick up three crowd-pleasing barbecue beauties. Choose from halloumi quarter pounders, chorizo and manchego burgers, Their 'Best Ever burgers' and more!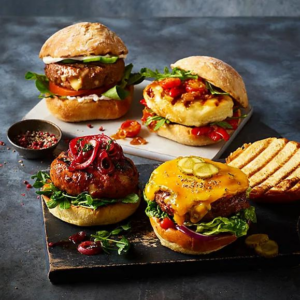 The Sausage Swirl
Made from outdoor-bred pork and chunks of mature white cheddar, M&S's new bacon and cheese sausage swirl (available as part of our 3 for £10 grill deal) is the ultimate sharing centrepiece. Just pop on the grill and cook through, then finish with the sweet and smoky barbecue sauce. Serve with fresh bread, vegetable kebabs, creamy slaw and your favourite sauce.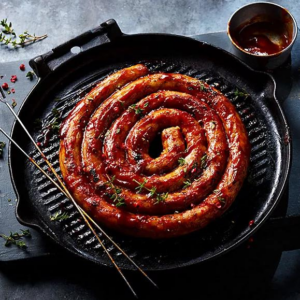 Plant-Based Perfection
Looking for vegan grilling greats to pop on the barbie? Look no further than M&S's bestselling Plant Kitchen range. Pick up flavour-packed cauliflower bhaji burgers, game-changing vegan hamburgers (available in our 3 for £10 grill deal), vegan steak burgers and more in-store today.
Shop your BBQ favourites at our M&S store this summer!